Magnetic 3D's immersive tech delivers captivating 3D digital artwork and visual experiences to the home without the need for 3D Glasses or a VR headset
NEW YORK (Aug. 8, 2023) – Magnetic 3D, the industry leader in Glasses-Free 3D technology, is reshaping the idea of digital artwork by offering state-of-the-art 3D displays with immersive content to the home for the very first time. No physical glasses or headsets are needed– the specially formatted artwork is truly 3D dimensional and volumetric, appearing to float in mid-air like a hologram as a result of the display's unique optics, content format, and software. Magnetic 3D will offer 3 home edition models ranging from 43 to 65 inches all in 4K resolution with commercial options available up to 100 inches.
The company's groundbreaking technology has been installed in commercial settings across retail, stadiums, hospitality, theme parks, and entertainment to create 3D experiences for many high profile projects including Hard Rock's Guitar Hotel and Super Bowl. Magnetic 3D's team has also pioneered scanning physical memorabilia, assets and art into its 3D format to enable unique digital activations such as bringing the spirit of music legends back to life to play their 3D scanned guitars from the Hard Rock Memorabilia collection.
Now, the company is expanding the realm of possibilities by opening its platform to artists and creators, and making its displays available for consumers to bring 3D without glasses into their homes. Whether playing abstract artwork to create ambiance, viewing converted from 2D to 3D collections and high-res video, or showcasing a growing NFT collection, Magnetic 3D's versatile format is making 3D, XR, and the metaverse more accessible with an enterprise-grade platform.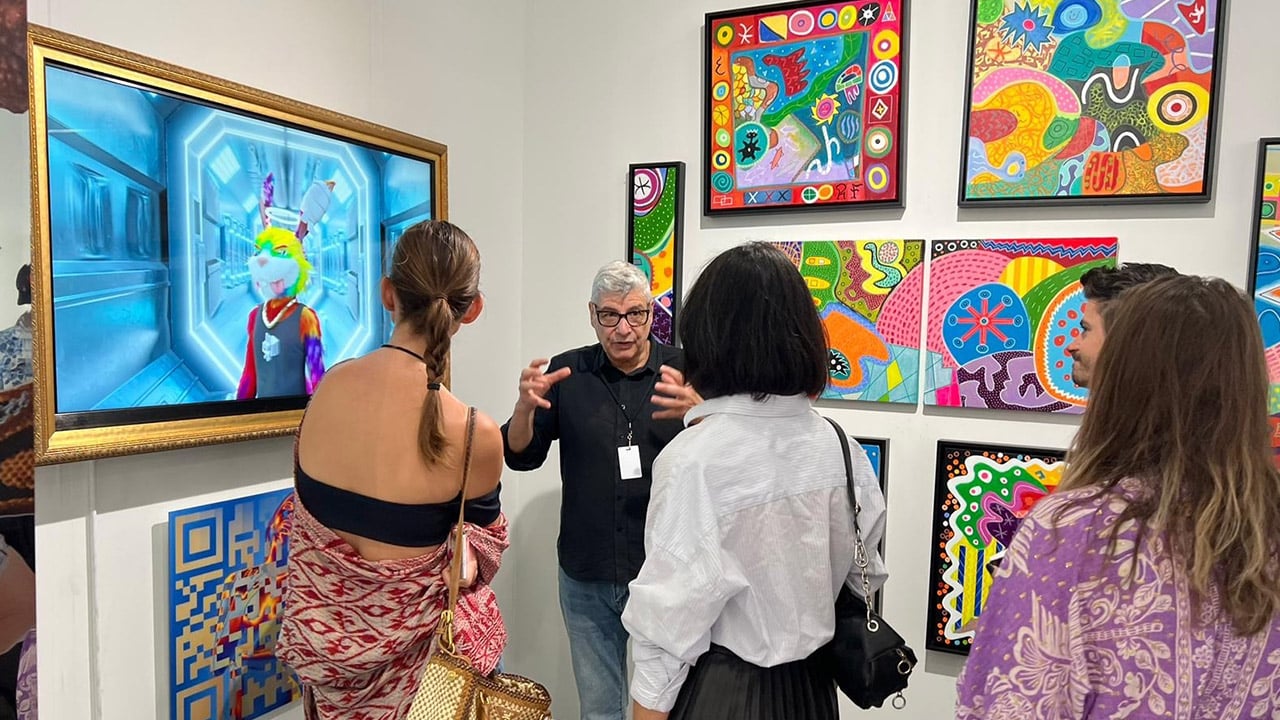 To see the reactions of this tech at Scope Contemporary International Art Show, check out this exciting YouTube video here.
Each display will arrive preloaded with Fuzion Glasses-Free 3D Media Player and features embedded Android technology. For ease of use, the display instantly launches 3D content at start-up which can be changed using the remote control and or a user-friendly mobile app.
Magnetic 3D displays have built-in WiFi for connectivity and support additional content sources via HDMI, as well as 2D Video and Side by Side 3D conversion. Models for the home also include a 2-year warranty and remote technical support. Various frames to match your space are also included with every display purchase and will become an easy add-on through the company's forthcoming dedicated portal at Magnetic3D.com.
"We're excited for our platform to reach consumers at home - it's a major milestone for our Company and delivers on the promise of bringing 3D without glasses to the living room," said Tom Zerega, founder and CEO of Magnetic 3D. "Anyone seeking a visual statement piece should consider adding 3D Digital Art to their home this season by pre-registering on our site today - there's nothing that compares to 3D content literally popping off your walls - it provides a real "'WOW"' factor that instantly transports you and your guests to the future."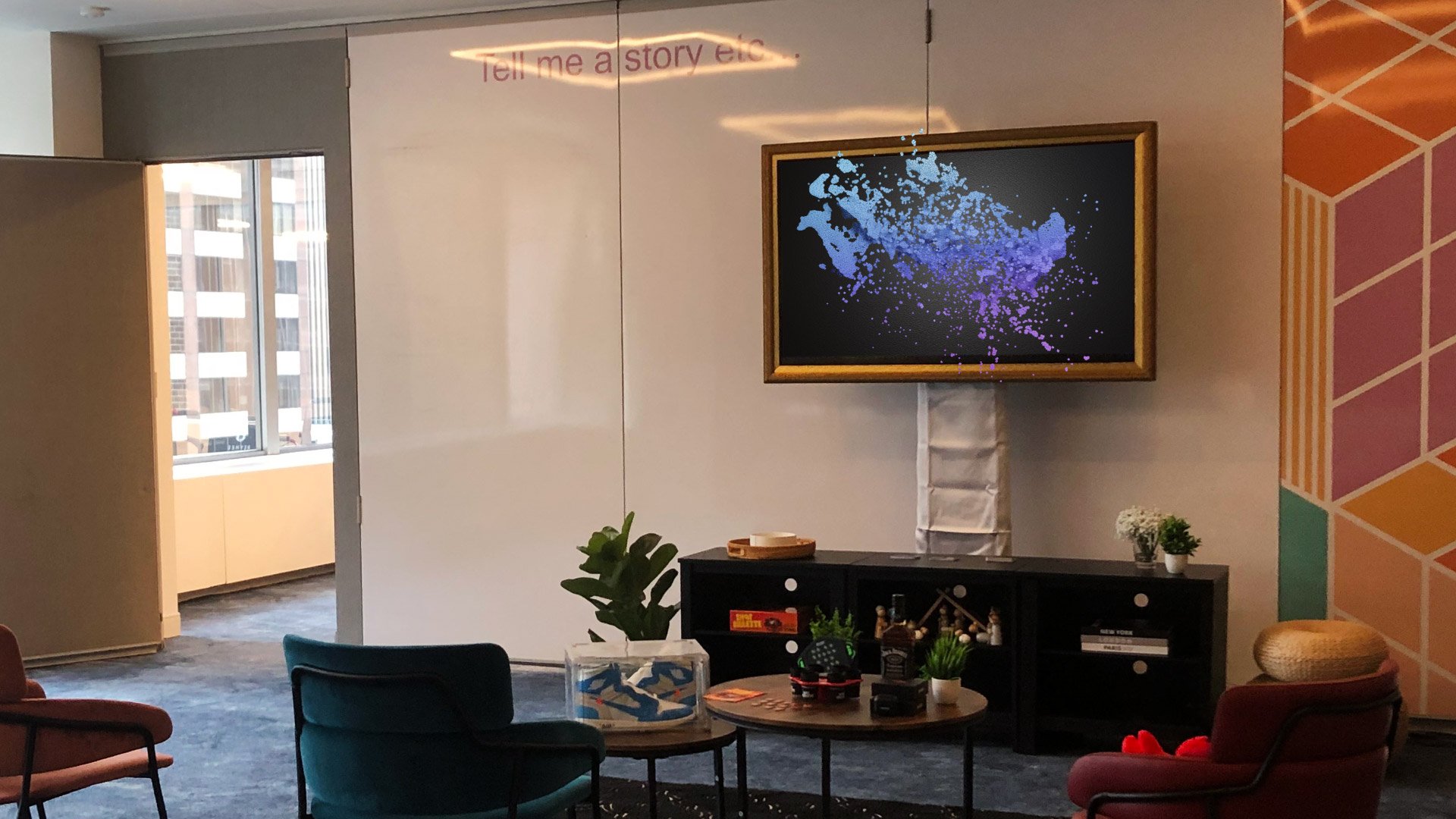 To learn more about Magnetic 3D's Glasses-Free 3D Digital Art Displays and holographic visuals pre-register to order and receive more information by visiting, https://info.magnetic3d.com/immersive-art.
About Magnetic 3D:
Headquartered in New York City, Magnetic 3D enables greater access to the world's 3D content and the metaverse with an industry-leading, end-to-end product line of Glasses-Free 3D (autostereoscopic) solutions ranging from 3D mobile devices and desktop monitors to 100" 3D Displays in Landscape and Portrait format, as well as 3D Video Walls up to 275".
The Company's proprietary platform of modified LCD displays features a precision engineered, optically-bonded 3D lens and custom electronics which enable 3D video capabilities without the need for 3D Glasses or VR/AR headgear. The visual experience provides audiences with captivating off-screen "pop", akin to holographic effects depicted in science fictions films, and the immersive perception of depth on what would otherwise be a flat display.
Magnetic 3D provides the highest-quality Glasses-Free 3D visual experience for B2B applications across verticals such as retail, digital signage, gaming, digital-out-of-home advertising, Pro AV, Smart City, IOT, hospitality, movie theaters, casinos, hotels and entertainment venues. The Company also provides visualization solutions and consulting services for aerospace, medical and defense applications where depth perception is required. The company is actively adding NFT integration and creator tools to enable next-generation visual artwork for B2B and B2C applications.
Media Contact:
Nicole Brief, nicole@carvecomms.com
Website:
Instagram:
https://www.instagram.com/magnetic3d/
Twitter:
https://twitter.com/magnetic3d
YouTube: