The price of a glasses-free 3D display can vary depending on a number of factors, such as the size of the display, the resolution, the quality of the 3D effect, volume of displays to be purchased and the specific technology used to create the 3D monitors. However, all Glasses-Free 3D Displays are not created equal–its best to seek products that have been properly vetted, have best in class manufacturing, optical-bonding, precise lenses, and use commercial grade products to ensure longevity of the solution.
Generally, larger and higher-resolution displays are more expensive-as the monitors scale in size the cost of the optical elements increase as well as the weight of the monitor requiring more raw materials. Furthermore, 3D monitors beyond 65" face non-linear price increases as the costs of LCD hardware increases due to lighter demand for the components in the consumer industry. Heavier systems also contribute to higher labor and shipping costs.
Most importantly–does your display choice achieve the desired 3D effect–the "wow" factor which is often measured by the ability to see off screen "Pop" and inside "depth". This is an important question. Magnetic 3D, a leading provider of glasses-free 3D displays, offers a range of products that really "POP" with options under $3000 to large format systems which can cost $10,000 or more. With an end-to-end product line including tablets, desktop, eye-tracking displays, digital signage monitors and video walls, there are options to support all customer types from marketing to medical.
No Hidden Fees-Product costs from Magnetic 3D generally include a 2 year warranty, shipping to the US, applicable software and tier 1 support along with required electrical certifications.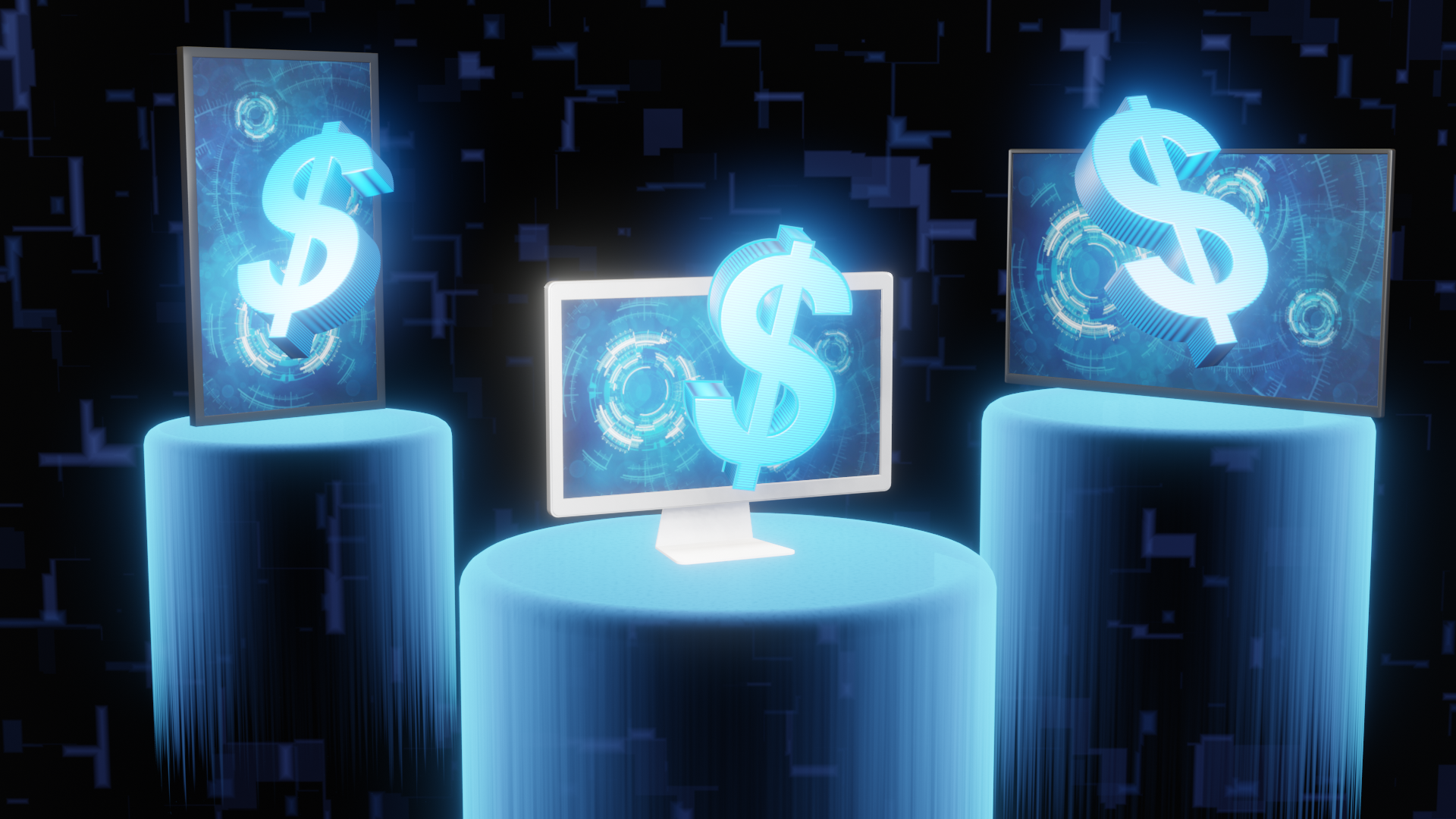 It's also important to note that prices are subject to change and may vary depending on the orientation of the monitor (landscape or portrait format), the specific needs of the customer, number of units, and the use or functionality required of the 3D display such as commercial advertising, medical or aerospace. Magnetic 3D takes a consultative approach to determine which display technology is best for a customer's application and can generally turn around a quote in 24–48 hours. Just as important is the lead time Glasses-Free 3D displays from Magnetic 3D are generally available in 4-6 weeks and many products ship in less than two weeks. Learn more at Magnetic 3D.com.
About Magnetic 3D:
Headquartered in New York City, Magnetic 3D enables greater access to the world's 3D content and the metaverse with an industry-leading, end-to-end product line of Glasses-Free 3D (autostereoscopic) solutions ranging from 3D mobile devices and desktop monitors to 100" 3D Displays in Landscape and Portrait format, as well as 3D Video Walls up to 275".
The Company's proprietary platform of modified LCD displays features a precision engineered, optically-bonded 3D lens and custom electronics which enable 3D video capabilities without the need for 3D Glasses or VR/AR headgear. The visual experience provides audiences with captivating off-screen "pop", akin to holographic effects depicted in science fictions films, and the immersive perception of depth on what would otherwise be a flat display.
Magnetic 3D provides the highest-quality Glasses-Free 3D visual experience for B2B applications across verticals such as retail, digital signage, gaming, digital-out-of-home advertising, Pro AV, Smart City, IOT, hospitality, movie theaters, casinos, hotels and entertainment venues. The Company also provides visualization solutions and consulting services for aerospace, medical and defense applications where depth perception is required. The company is actively adding NFT integration and creator tools to enable next-generation visual artwork for B2B and B2C applications.
Website:
Instagram:
https://www.instagram.com/magnetic3d/
Twitter:
https://twitter.com/magnetic3d
YouTube: