In our most recent blogpost, we stated quite unequivocally that "not all glasses-free 3D (GF-3D) displays are created equal". The natural follow-up corollary to that truism is the even more obvious "your glasses-free 3D Experience is only as good as your content". Just as many of you have stood in front of a GF-3D and been heard to mutter: "Well, that's not very good now, is it?" Our customers have been known to stand in front of our displays and say "Holy sh*t I've never seen it this good". That's no accident. Yes, it's the display, but it's also the care you take in either converting the content from 2D to 3D or how you create it digitally and the tools and skills you use to do it.
FINDING IMAGE STABILITY
At Magnetic 3D, we have spent the past two years developing and perfecting our 4K digital signage platform to optimize the 3D without glasses experience, mitigating the many annoying artifacts one encounters when working with 3D content to produce a superlative holographic experience. While moving from 2K to 4K delivered greater pixel density, stability and overall resolution, it was ultimately our R&D with multi-view formats which led us to discover how best to treat some of the anomalies encountered with lenticular 3D. The "zone jumping" that occurs with head movement or as you walk by a 3D display was distracting enough to prevent widespread acceptance and deployment of auto-stereo or 3D without glasses technology in commercial settings. Moving away from traditional side-by-side stereo content formatting has allowed our displays to produce significantly less "flipping" between zones providing the viewer or audience with a more engaging and immersive experience. Furthermore, the displays themselves are calibrated at the factory to compensate for any slight differences during the lens curing process to ensure that the content you send to the monitor looks optimal on every display.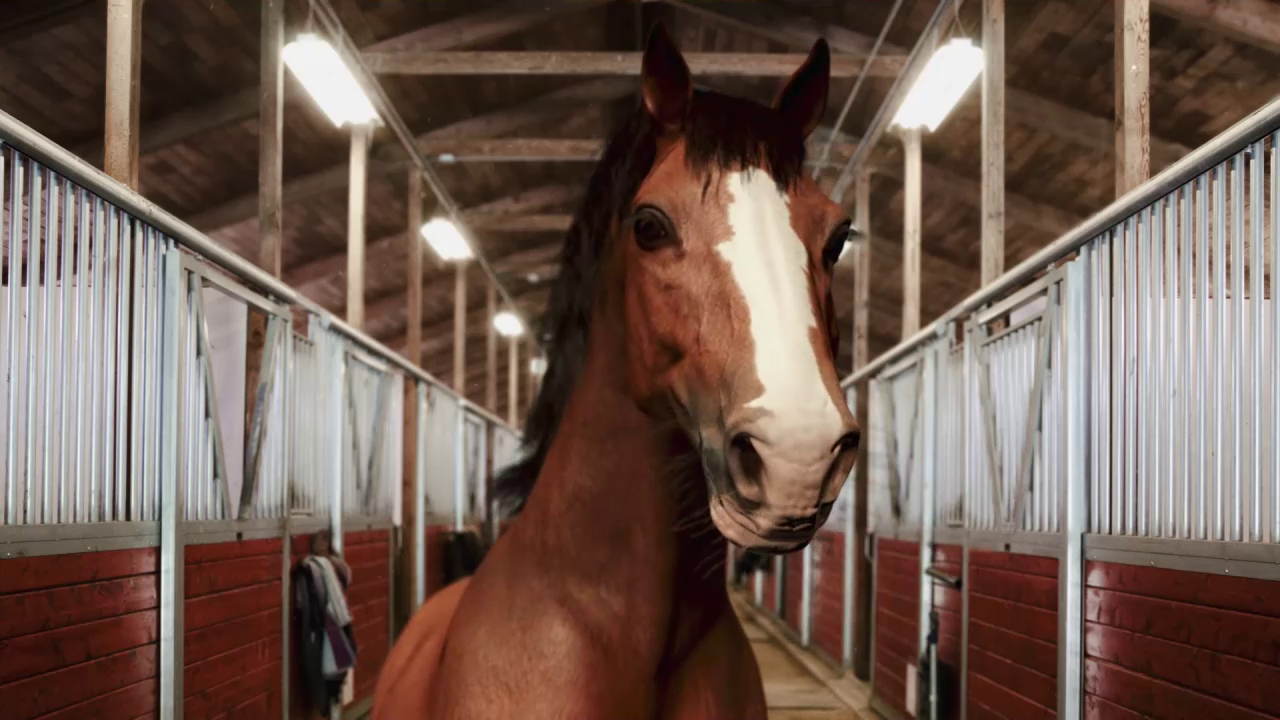 CONTENT CREATION
There are very few obstacles these days to creating 3D content for the digital signage space. Native 3D capture can be accomplished with the appropriate camera rig that shoots a left eye and right eye view. Real-time 3D can be achieved with our Wildfire Pro series of digital displays that allows for a camera to interface directly with the display. 2D content can be effectively converted to 3D content in the digital domain through manipulation of the existing footage, calculating the appropriate offset, and then outputting a second view or interpolating multiple views. Last but not least, original and unique content can be created using a variety of the popular 3D software platforms to create computer-generated imagery (CGI) in our high fidelity and proprietary multi-view format - providing the greatest motion parallax effect and volumetric perception.
PLUG-INS FOR THE PLUGGED IN
While much of the original content produced in-house for our clients, has been created using Maya, Cinema 4D, or Blender, we recognize that many of our theme park, hospitality, and retail clients have talented in-house teams or agencies capable of producing content for our displays on their own. Working to fully support these parties, we have developed a C4D plug-in calibrated to help content creators, graphic artists and technologists navigate the process of creating effective and eye-popping experiences that are optimized for our 3D monitors.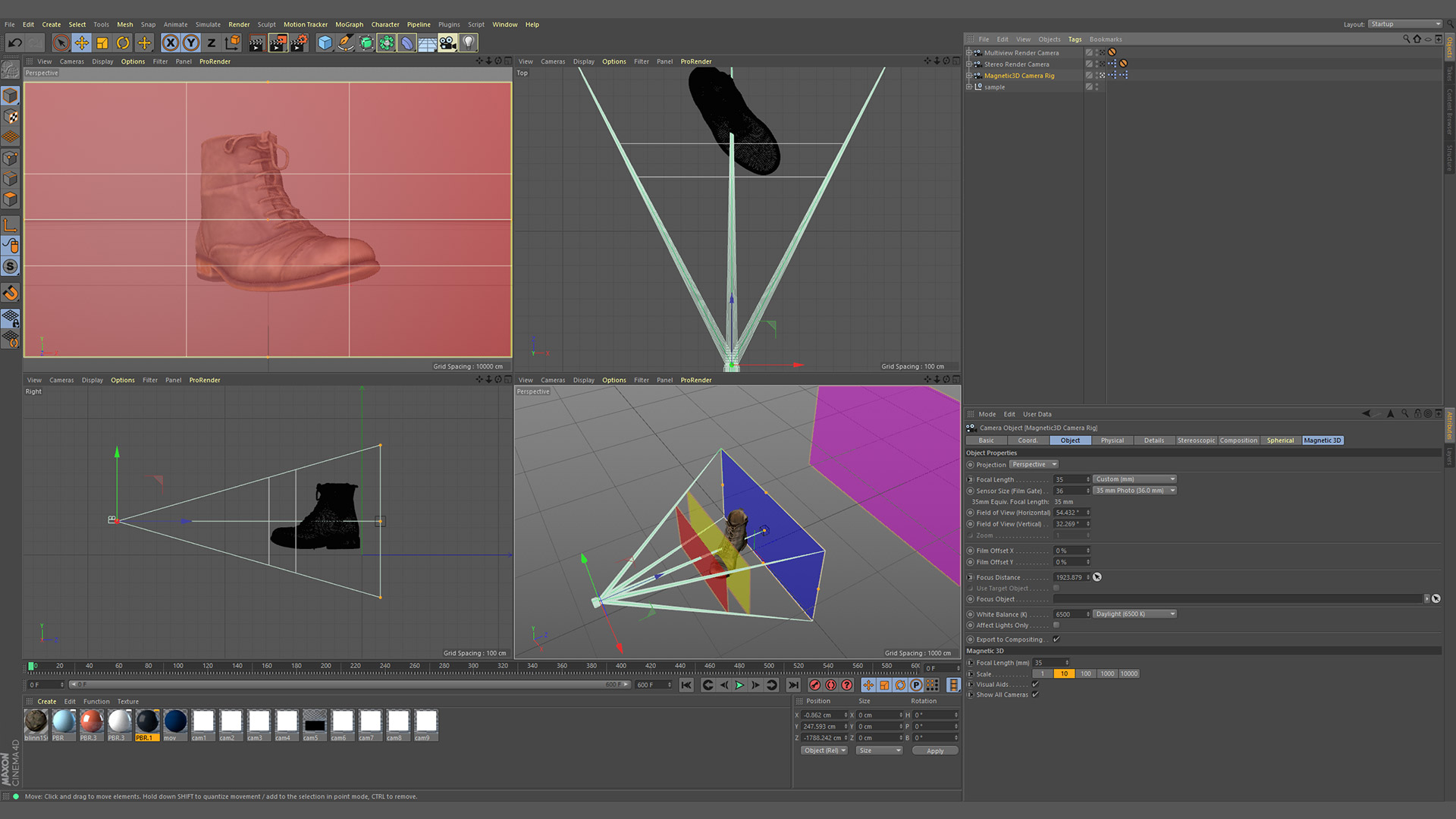 Of late, the demand for greater interactivity with our 3D displays has led clients to explore ways of creating even more engaging 3D content using the Unity and Unreal software platforms – which in effect turns our 3D screens into a Extended Reality (XR) solution that reimagines Virtual Reality (VR) and Augmented Reality (AR) applications in 3D without glasses. In riding this trend, we have developed plug-ins for both programs and already have begun to witness the production of highly original content and spectacular 3D experiences.
As the digital signage business continues to grow, the need for heightened experiential marketing and differentiation will become more acute. Glasses-free 3D technology has begun its ascent into the retail and attraction marketplace as companies fight for attention with their digital signage installations. We are witnessing a growing demand for holographic displays able to provide customers the opportunity to experience 3D and XR without glasses. At Magnetic 3D, we are leading the charge with a commitment to quality with great attention paid to seeing the optimal marriage between hardware and the content that plays on the display.